Vanilla Essential Oil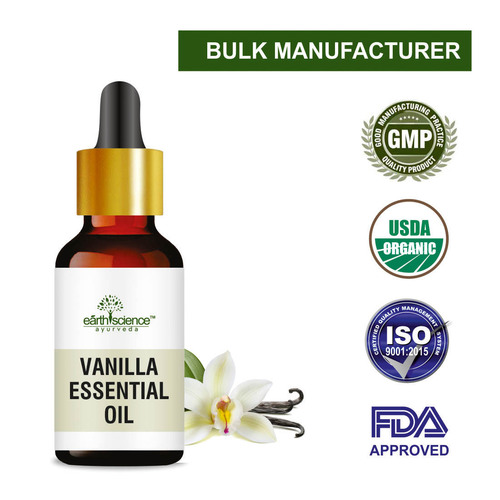 Vanilla Essential Oil
Price And Quantity
Product Specifications
Product Description
Vanilla essential oil is an aromatic oil that is derived from the vanilla plant, specifically the pods or beans of the plant. The oil is extracted using a process called solvent extraction, which involves soaking the beans in a solvent to extract the aromatic compounds.
Vanilla essential oil has a sweet, warm, and comforting aroma that is often used in aromatherapy and perfumery. It is believed to have relaxing and calming properties that can help to reduce stress and anxiety, promote restful sleep, and create a sense of well-being.
In addition to its use in aromatherapy, vanilla essential oil is also used in the food and beverage industry as a flavoring agent. It is often added to baked goods, desserts, and beverages to enhance their flavor and aroma.
Vanilla essential oil is typically diluted with a carrier oil, such as jojoba oil or coconut oil, before being applied topically to the skin. It can be used as a natural perfume, as well as a moisturizer for the skin.
Overall, vanilla essential oil is a versatile and aromatic oil that has a wide range of uses and benefits. It is a popular choice for those looking to create a sense of calm and relaxation, as well as for those who want to add a sweet and comforting aroma to their favorite foods and beverages.
Contact Us
Plot No.-20, Block-A, Sai Complex, Parsu Ram Chowk, Wazirpur Road, Neharpar,, Faridabad, Haryana, 121003, India
Phone :08037265571